Best Places for Active Toddlers
I get asked all the time where is the best indoor play centres or activities to take an early walker and toddler between ages 8 months and 4 years.
The answer is there are heaps of places around Melbourne but these are our top picks and why.

Little Creature, Balwyn
Small Ideas members receive 50% off 1 entry every month
This is the perfect start if you haven't started the big world of play centres. It's tiny but cosy with a variety of different areas like a little grocery store, small slide, arts, trucks, costumes and weekly dance or story time appropriate for toddlers and babies.
Little Chinos, Lily Dale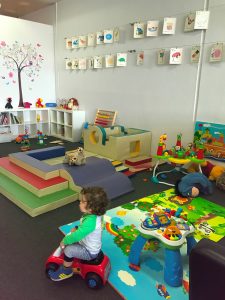 Small Ideas members receive 2 entries for the price of 1
If you live in the East then I'm jealous as this is a great venue with loads of activities for little ones and a great café! Check out their weekly events list on Facebook as they also have story time weekly.
Scienceworks, Newport
Small Ideas members receive discounted adult admission – Kids are always free
Since the creation of Ground Up Scienceworks is the perfect place for children under the age of 5. It ticks all the boxes for crawlers, early walker and toddlers and is open every day so you don't need to wait for the monthly Little Kids' Day in which can often be very busy and perhaps overwhelming for the little ones.
Melbourne Museum, Carlton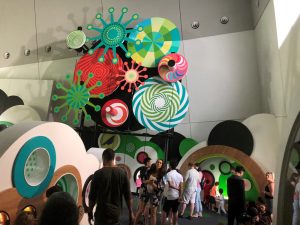 Small Ideas members receive discounted adult admission – Kids are always free
If you haven't visited the Melbourne Museum since high school (like me) you will be so surprised at how much fun is to be had with your family here.  There is a new section called The Pauline Gandel and it's designed for small children. There's an indoor and outdoor space and lots of things to climb, touch, see and hear for crawlers, walkers and older siblings.
The Hungry Peacock, Tyabb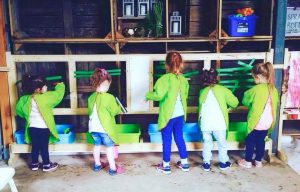 Not everyone may be lucky enough to live on the peninsula but every family must put it on the to-do list. If you're visiting The Big Goose, Dinosaur World, Moonlit Sanctuary or one of the mazes be sure to make The Hungry Peacock your pit stop for breakfast, or lunch – I guarantee you won't be disappointed. It is all about the kids here with so much for them to do mum and dad simply put their feet up and probably won't want to leave! Small Ideas members receive discounted family admission at all these locations!
Planet Kids, Southbank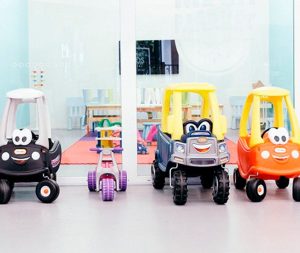 Small Ideas members receive 1 Free Entry
The cleanest, most spacious play centre that's suitable for babies, toddlers and young kids. It has different rooms and caters for different ages. The coffee is brilliant and I highly recommend this if it's your first play centre visit.
Play Shed, Thomastown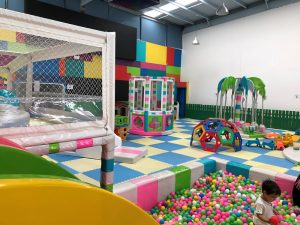 Small Ideas members receive 1 Free Entry
To all the northern parents this is the play centre to start. My child went when he just started to walk at 12 months but I've seen crawlers enjoying this play centre also! It has a variety of activities and a lovely café serving nutritious food, but the reason to try this one is you will feel that they are safe with no super large slides or areas of concern.
Play Central,  Port Melbourne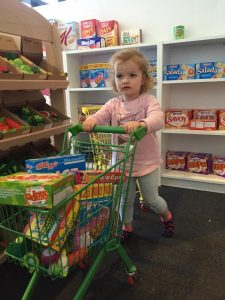 Small Ideas members receive 1 Free entry every month
Famous for two things – their dodgem car rides obviously only for the older children and their imaginative play area which is for toddlers only. This is one of the first I have ever seen and it has a great Grocery Store zone, construction zone for soft building, chef's cooking zone and more. If you have older children also then this play centre is able to cater for both, whilst the others above are generally only for the younger ones.
Once you and your child are comfortable with these play spaces Small Ideas includes over 54 play centres and hundreds of other activities. The above mentioned are our top picks to start your journey into the world of play centre's that isn't heavily daunting. Get discounted to free entries to these play centres and activities with Small Ideas membership.