Autumn School Holiday Activities in Melbourne
Wondering what to do with the kids over the autumn school holidays? Melbourne is bursting with activities and attractions to keep children busy and happy.
As seen on Channel 7 News there are plenty of ways to entertain the kids these School Holidays using Small Ideas.
Check out our Guide:
1. Sea Life Melbourne
Small Ideas members receive 2 admissions for the price of 1.
Sea Life Melbourne and the Paw Patrol event is included in your general admission! The adventure starts with an entry where all children will receive a Paw Patrol pup pack including wearable puppy ears, a treasure hunt map and a Paw Patrol sticker sheet. The race is then on to follow the map (and the paw prints!) and find all of the Paw Patrol Sea Patrol pups who are hiding throughout Sea Life Melbourne.
2. Luna Park, St Kilda
Small ideas Members get 20% off an Unlimited Ride Pass and FREE entry into the hunt!
The Great Luna Park Easter Egg Hunt is back but with 2 days of egg hunting on Saturday 31st March and Easter Sunday, 1st April. There is a new ride soaring high above the scenic railway called Space Jam.
3. Legoland, Chadstone
Small Ideas members receive 20% off your family entry and can pre-book to reserve your place.
3, 2, 1 – Liftoff! These school holidays, embark on a Space Mission and rocket into outer space on a galactic adventure!
4. Funfields, Whittlesea
Small Ideas members receive 30% off your family entry for up to 5 people.
Easter Hunt – March 31 with 50,000 Cadbury Easter Eggs to be found! Multiple Mini Egg Hunts are run throughout the day for different age groups!
5. VJUNIOR  – Sunshine & Plenty Valley
Small Ideas members receive 25% off tickets to Village Cinemas that includes Vjunior!
With locations in Knox, Fountain Gate & Southland it's time for them to open 2 new locations and drumrol.
Vjunior Sunshine opens 22 March and Vjunior Plenty Valley opens 29 March.
6. Boneo Maze, Fingal
Small Ideas members get 2 Admissions for the price of 1
Boneo Maze comes alive during Autumn, with live entertainment, face painting, easter hunt and so much for a full day of family fun!
7. Bundoora Animal Park
Small Ideas members get 1 Free Child Admission and 1 Free Tractor Ride.
Holiday Programs are held during each school holidays at Bundoora Park Farm. Come and have some fun down at the farm and meet all our farm animals.
8. Myuna Farm, Doveton
Small Ideas members get 50% off Family Admission & 4 Free Train or Pony Rides.
There are daily activities on at Myuna for school holidays including animal encounters, reptile showing and more!
9. Collingwood Children farm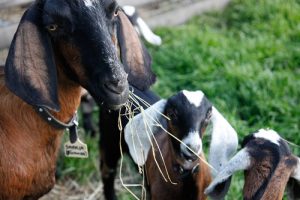 Small Ideas members get 50% off Family Admission and 2 for 1 meal at the Farm Café. 
Daily activities happening over school holidays but for something different why not enroll into being a farmer for the Day school holiday program.
Small Ideas customers save hundreds from different school holiday activities across Melbourne. Continue reading for our top picks for these Autumn School Holidays.
10. Chesterfield Farm, Scoresby
Small Ideas members receive 1 Free Child.
There's lots of fun to be had over school holidays included in your entry including meeting pigs and milking the cow. But if you want more why not enroll into their school holiday program just $13, enjoy fun farm activities, which are always a huge hit & may include sheepdog work, shearing demonstration, cow milking, and bottle feeding some lambs!
11.Scienceworks, Spotswood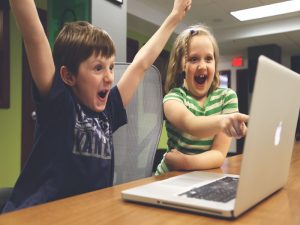 Small Ideas members receive 2 adult entry for the price of 1 and kids are always free.
Little Kids Day In – May 7th Astro Adventure theme for kids aged 5 and under.
Coding for kids aged 8 to 12 will be held on 12 and 13 May and can be booked on the Scienceworks website.
12. Base Camp Kids, Nunnawading
Small Ideas members receive 1 Free entry and 10% off all school holiday workshops.
There are loads of workshops and free activities to keep your little campers busy these school holidays. Book your kids and let them enjoy making and decorating cute calico cushions, making all sorts of slime in science workshops, and more!
13. NextGen Sports Academy, Moonee Ponds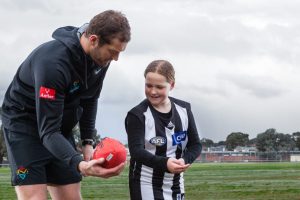 Includes 2 action-packed days of footy with special appearances from AFL players. Cost is under $65 for Small Ideas members for the full 2 days and includes healthy snacks and meeting  Tom Bellchambers (Essendon) Michael Hurley (Essendon) Jake Melksham (Melbourne) and Christian Petracca (Melbourne).
14. Tiny Chef, Essendon
Small Ideas members get 20% off school holiday cooking programs.
There are a variety of different cuisines happening this Easter school holidays and kids can take part in cooking classes, eat their creations and parents can watch nearby.
15. The Art Factory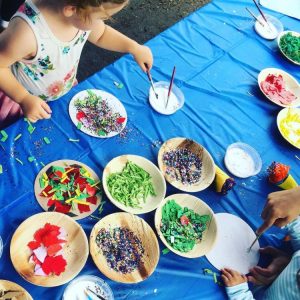 Small Ideas members receive 20% off school holiday classes.
You can drop kids off for a half day school holiday art class. There are options that are popular with both girls and boys to take a look at their website you could be going home with a stunning mosaic or other masterpieces.
16. Artea, Port Melbourne
Small Ideas members receive 20% off school holiday classes.
Create your favourite Easter character out of clay and decorate with exciting materials. See their website for the full list of workshops available.
17. Kelly Sports

Small Ideas members receive 50% off 1 Day at participating franchises.
This is a drop off for working parents, although my son had so much fun he wanted to go all the time! The upcoming holiday programs are action packed with sports, treasure hunts, modified games and activities to keep your children entertained throughout the school holidays.
18. Polka Dot, Mckinnon
Small Ideas members receive 15% off school holiday program.
With Polka Dot School Holiday Program, expect a full day of fun activities, with a different theme each day. It includes face painting, crazy hair styling, nail polish, games and dancing all under the mirror ball and disco lights. Your child will surely have an amazing day they'd want to come back for more!
19. Melbourne Inner North Performing Arts Academy
Small Ideas members receive 25% off school holiday program.
Is thrilled to announce "The Singing Playground" workshops over these School Holidays. There is something on each day of school holidays so call to see which class interests your child's age and interests.
20. Merryl's Mosaic Classes
Small Ideas members receive 20% off school holiday program.
Plan for some creative fun and book into one of our fun activities at Merryl's Mosaics & Glass Studio. Suitable for children aged 4+ and can be accompanied by an adult if you wish.
Free entry and discounts to over 305 indoor and outdoor deals. All vouchers are ACCESSIBLE & REDEEMABLE through your mobile phone. Valid 12 months from time of sign up so you can sign up at any time!