School Holiday Activities in Melbourne
It's exciting that businesses are re opening for July school holidays. Gradually you will find more and more businesses re open and implement new measure to keep you and your family safe.
Unfortunately some businesses (a handful) are not accepting Small Ideas vouchers during their first weeks of re opening which is the reason I have gifted all existing and new members 3 months free during this time. It will be automatically applied to your membership so you now have 15 months for $34.95 instead of 12 months. This is still great value.
Check out our Guide on activities OPEN and welcoming our families:
1. Enchanted Adventure Garden, Arthurs Seat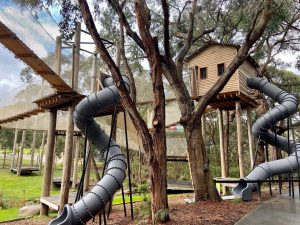 Small Ideas members receive 1 Free Child Entry
Enchanted Adventure Garden re opens and you can phone to pre book and mention your Small Ideas voucher. You will still need to present upon your arrival but it's a great saving of $20.
They have been busy building this new attraction called Sky Scramble which is suitable for all ages and is included in your entry. It's a playground in the sky!
2. The Funky Farm
Small ideas Members get 50% off kids admissions
This is a must-do on your bucket list. It's a personal tour through their mini zoo and you can take your group and really enjoy a full family day out. The animals have been nurtured since babies so they are as gentle and friendly, almost like a pet! We patted, chatted with, fed and photographed with almost every animal. Favourites were combing the hair of a bull, watching a crocodile eat his lunch, holding a wombat and other reptiles.
3. Sea Life Melbourne Aquarium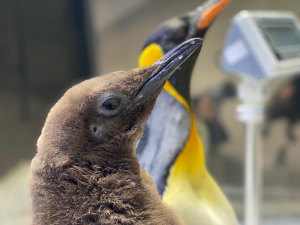 Small Ideas members receive 25% discount
This school holidays you can meet 4 new penguins that hatched earlier this year. Small Ideas members can pre book their place and show voucher upon arrival or you can pay before hand using your small ideas discount code.
4. Moonlit Sanctuary
Small Ideas members receive 15% off family admission
I have received several members asking how to pre book this but there's no need. I have spoken to management and confirmed that due to the large space walk ins are welcome and they can't wait to have you visit again!
5. Outdoor Golf
Small Ideas members receive up to 50% discount
Let's face it we don't not what weather we will get in July but if you see a glimmer of sunshine I highly recommend taking the kids out to mini golf. Walk ins are allowed, however give them a buzz before you go to double check it's ok on the particular day you want to go.
Pictured: 50% off at Albert Park mini golf. Other golf inclusions are: 2 for 1 Sandy Mini Golf, Sandringham;  20% off at Yarrabend Golf Fairfield; 2 for 1 at Boneo Maze Golf, Fingal; 20% off at Goldrush mini golf, Ballarat and 1 Free Child at Glow Golf Docklands.
6. MoPA Children's Museum, Geelong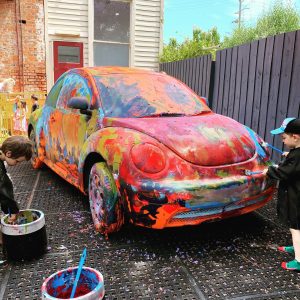 Small Ideas members get a freebie from cafe for each family member
We have welcomed MoPA in Geelong to Small Ideas under our Attractions category. You need to pre book tickets online as they are open every day and only allow certain numbers so that you can freely explore and participate. There is an onsite cafe and small ideas members can grab coffee for each family member including free baby chinos for your kids.
Also in Geelong Little Teapot Cafe offer our members 20% off so if you're after a bite to eat this is a good stop along the way to MoPA and they are open for takeaway (check their Facebook) they'll even run it to your car.
Jiralinga in Geelong is a farm and is open. They are accepting walk ins and Small Ideas 2 for 1 voucher.
7. Zoos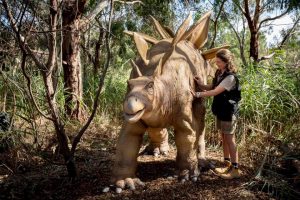 Small Ideas members receive discounted Adult Entry
The Dinosaur exhibits are on at Melbourne and Werribee Zoos up until 12 July. It is included in entry and kids are free every day of school holidays.
Small Ideas members can access their discounted Adult tickets but this is only as stock last. Please follow steps on your voucher carefully as you need to phone a special number and book with your ticket.
Adult entry is discounted to $32.90 per adult + credit card fee.
8. Kryal Castle & Sovereign Hill, Ballarat.
Small Ideas members receive 50%
Kryal Castle re opens and Small Ideas can book online using code on their voucher. Family pass with up to 4 children for just $55.
I have been asked by many members if they can use their 10% discount at Sovereign Hill. Unfortunately they are unable to allow any other discounts until their own promo is over. Their own promotion is HUGE it's $100 for the family to go and conditions on their website.
9. Melbourne Museum & Scienceworks
Small Ideas members receive discounted admission
Melbourne Museum & Scienceworks re open with reduced capacity limits on Monday 27 June. Small Ideas members can still use their discounted tickets but the process has changed so please read your Small Ideas voucher carefully as you will need to ring and book your place.
10. Tree Adventures
Small Ideas members receive 20% off
Trees Adventure Glen Harrow Park & Otway is a great activity for the kids and my husband loves to do this with them while I stand below taking pics 🙂
Pre book online with your Small Ideas code and be warned this fills up fast so book early!
11. Gravity Zone Seaford
Small Ideas members receive 20% off
Phone to book & then show your voucher upon arrival to receive 20% off your family. Loads of fun under one roof and restricted amount of guests to comply with covid restrictions.
12. Climbing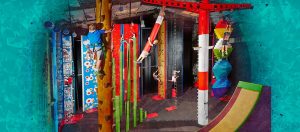 Small Ideas members receive up to 50% off climbing
We include many indoor climbing centres around Melbourne for kids. The process has changed due to covid so please phone the venue you are interested in to book your place
Active by Hardrock in Moorabbin, save 20%
Go Climb in Coburg 2 for 1
Crazy Climb in Noble Park 2 for 1
Funtopia in Carrum save 15%
Funtopia in Marybynong 2 for 1
13. Bundoora Park Animal Farm
Small Ideas members receive 1 Free Child entry
Unfortunately the normal school holiday activities like holding the guinea pigs and other interactive activities won't be running as they aren't conducive to social distancing but at least you can still visit and wonder the large farm, play in the playground and visit the animals that we have missed.
Members can still access their free child entry just follow the process written on the voucher by phoning and mentioning the discount.
14. Living Legends, Greenvale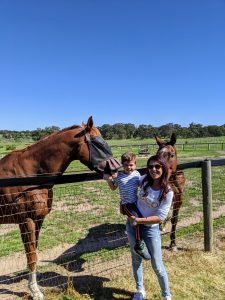 Small Ideas members receive 20% discount on devonshire tea and 2 for 1 entry
There are many beautiful walks around Victoria most of which are free. It is free to walk around the woodlands area but if you want to enter where the horses are and give them pats there's an entry fee although they are not running the tours. There's also a great takeaway Devonshire tea which you can enjoy on their property and go for a great walk.
15. Dromana Drive Ins
Small Ideas members receive Free Large popcorn with family entry
'BACK TO THE DRIVE-IN'
Shel's Diner 'food & drinks' – order on your phone when you arrive and we will deliver it directly to your car!
16. Dine & Play at Relax N' Play in Altona North
Small Ideas members receive 10% off dining and play
I received numerous questions about how much it is to dine in the Igloo. It's free to have the dining experience in the igloo you just need a minimum of 6 guests. You must pre book and ask about their play area. Dining in igloos opens from 5.30pm and was a magical experience for our family and kids can play.
17. Lollipops Play Centre, Noble Park
Small Ideas members receive 2 for price of 1
Call to book your place.
18. Lollipops Playcentre, Bundoora
Small Ideas members receive 50% off up to 3 kids
Phone to book. Still accepting walk ins however, best to call just in case they have reached their capacity limit.
19. Lollipops Playcentre, Knox
Small Ideas members receive 2 for price of 1
Phone to book. Still accepting walk ins however, best to call just in case they have reached their capacity. New play centre in KNOX and they opened just before covid began. Let's support them!
20. Crocs Playcentre, Narre Warren
Small Ideas members receive 2 for price of 1
Phone to book as the Croc's family at Narre Warren can't wait to welcome you back for a play!
21. Mr Slot Car, Hallam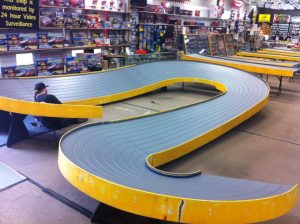 Small Ideas members receive 50% discount
50% off all casual track rental. Min 2 people (Phone to book due to covid)
22. Wyn City Bowling, Point Cook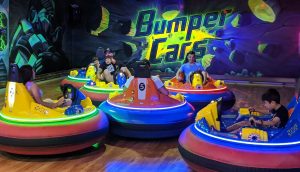 Small Ideas members receive discounted bowling
Bowling is back at Wyn City but you will need to book over the phone and secure your lane. See their website for measures in place to ensure you and your families safety.
23. Supa World, Geelong & Kesborough
Small Ideas members receive free beverage
Supa World is scheduled to re open this Friday 26 June and there will be a NEW and BIG attraction at the Kesborough location!!!!
24. Trees Adventure
Small Ideas members receive 20% discount
Trees Adventures have multiple locations nation wide and are suitable for ages 4+. There are different courses depending on age bracket and it includes zip lining and obstacle courses up in the fresh air amongst the beautiful trees.
25. Australian National Aviation Museum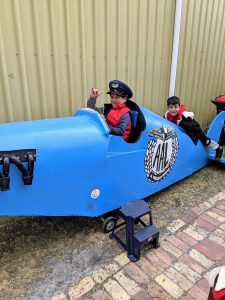 Small Ideas members receive 1 Free Child entry
Since we wont be flying in the air anytime soon how about a visit to Australian National Aviation Museum at Moorabbin Airport.
The flight simulator has had a revamp and ready for you to explore along with the other cockpits and planes. There's some new displays, a picnic area for lunch and a souvenir shop.
Open every day from 10 am.
26. Dinosaur World in Somerville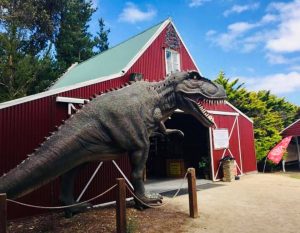 Small Ideas members receive 15% Discount
At 10am tomorrow morning Tuesday 30th June – Dinosaur World will be reopening our gates. We will be open everyday in school holidays 10 am – 4 pm
We look forward to seeing you all again for a roaring good time. 
---
Free entry and discounts to over 400 indoor and outdoor deals. All vouchers are ACCESSIBLE & REDEEMABLE through your mobile phone. Valid 12 months from time of sign up so you can sign up at any time!
DUE TO COVID there are some vouchers that cannot be used during this time so in light of this all existing and new members will receive 15 months for $34.95. That's 3 months extended to your membership automatically for free.