FUNDRAISE WITH SMALL BRISBANE
AND PROVIDE BIG SAVINGS FOR SMALL PEOPLE.
Australia's No 1 membership for families
only $38.45 and raise $17 per member.
Already a Fundraiser? Login
SMALL IDEAS - A GREAT FUNDRAISER
Small Ideas is Australia's first membership app JUST for families with young kids!
For under $40 you & your family can save BIG on kid friendly cafes, activities, play centres, attractions, birthday party venues, school holidays & shopping!
Whether you have 1 child or 5 this is going to help you discover so many fun activities to do at a fraction of the cost!
If you belong to a day care center, kindergarten, play group, or primary school that could use a fresh fundraising idea to benefit both local businesses as well as the parents, have a trial at using Small Ideas, a membership designed just for families of young children, from 0 to 12 years old.
It's easy, profitable and fun to do.
Raise funds easily for your school by promoting the Small Ideas Digital Membership (only $39.45) and you will raise $17 for every order made.
Digital App – You just need your smart phone to access & redeem discounts & can share withyour partner or parents so long as they have Internet access on their phone
We provide discounts/savings that families love & redeem e.g. Play Centre's, indoor activities,movies, Animal Farms & Attractions
Hundreds of local discounts + National offers
Raise $17 for every order made
No investment. – If you don't receive any orders, you don't pay.
No minimum order, no maximum order.
Parents receive their Small Ideas instantly upon joining.
Promotional Webpage and Flyer to send home to parents.
3 STEPS TO START FUNDRAISING
1. Register your Fundraiser
Register your school, club or organisation for fundraising with Small Ideas. We will set up your account and get you
started.
2. Start Receiving Payments
As members join your fundraiser group with Small Ideas, you will raise $17 per member. You can checkout at any time.
3. Small Ideas Membership
Parents receive Small Ideas membership instantly upon joining and payment.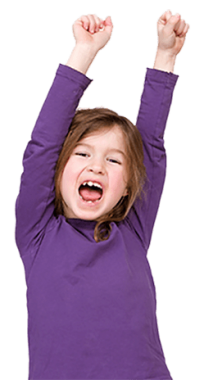 WHAT AUSSIE MUMS ARE SAYING
I have just renewed my membership for the 2nd year!!!! Fantastic value and so handy to have!

Irene Moore

Brought this 2 years ago and I love it best thing!

Simone Nagle

Just cracked the $100 of savings with Small Ideas since the start of the year! Looking forward to the next 6 months of savings. Thanks Small Ideas!

I purchased this in October last year! Absolutely worth every cent, I made my $35 from using just 2 vouchers and have saved $100's more since. Love love love it. And it's great for ideas on where to go and what to do with kids. If you ummming and ahhhhhing the idea, well worth the $35!

Love love love Small Ideas! So many good vouchers…Pixel play centre is our favourite…. 1 free play centre entry every month for a whole year…winning!!

The new digital app is really handy too.

I love it, its made us to discover places we normally wouldn't go!!

Only used these coupons 4 times and saved at least $50 already. fantastic!!

Wonderful value for money! Lots of places that are free entry as well as 2 for 1 etc. Very glad I found this discount book – I love it and highly recommend it to others!

This is the best thing we have ever used. We have loved that there are vouchers for places we go to regularly but the best part is using the book for new places – places we probably would never have been without the vouchers! Absolutely fantastic!!

I absolutely love my small ideas subscription! We have been to so many places! it has paid for itself 50 times over!! There is so much on there and we've been to lots of places we wouldn't have known about if I didn't have a voucher for it. Thanks Small Ideas!!

We love, love, love Small Ideas! I have saved $72 in the past 5 days alone with visits to Crocs, Enchanted Adventure Gardens, The Big Freeze Festival and Gumbuya Park. Off to Ballarat next week for even more savings!

We're having a great time with your voucher book and app! 2 for 1 at ScienceWorks and free entry to Little Creatures!

We had such a great time at our Little Kickers trial class on the weekend. Can't wait till our next class. Thanks Small Ideas!

We used our 25% off voucher from the Small Ideas for Kelly Mini Sports ! A great discount!!! Thanks

SUMMER ESSENTIAL – Small Ideas is a fab discount book for all your kiddies needs & saving you money at the same time!

Used the first vouchers of our 2016 book at Templestowe Hotel last night – great deal, thank you! Also used Free Family pass to MSAC which was so much FUN – thanks to Small Ideas

Love Small Ideas! Can't recommend them enough!! I use them all the time even during school holidays!

Mick's Jump 'N' Play fantastic. The staff are super friendly and seem to enjoy what they are doing! Thanks Small Ideas!

Thanks so much, I love the membership. Probably one of the best things I've purchased for my children to date!!

We loved the Melbourne Star experience. Such a great deal – saved $35