Top Ten DIY Easter Hat Ideas!
With school winding down for the term, and Easter approaching it's time to start thinking about pulling out your hot glue gun and decorating a hat for the child's annual "Easter Hat Parade". Easter Hat's have come a long way since I was at school, an old ice cream container and ribbon just won't cut it anymore! So after spending a couple of hours on Pinterest here are my top ten favourite Easter hat ideas to get you started!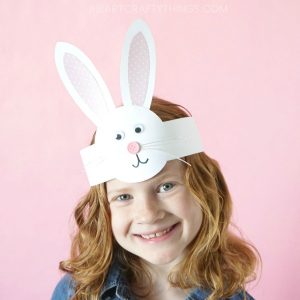 This DIY Bunny headband may not exactly be classed as a hat, but I am sure that your child would still be super excited to wear it to school. Head over to I Heart Craft Things to grab the DIY Instructions!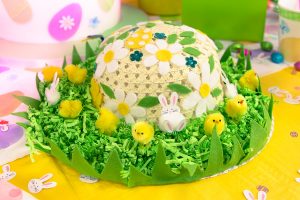 Or if you are looking for something a little more traditional then you can't go past this gorgeous "Chicken's In The
Garden Hat"!  Grab the DIY instructions here.
Are you looking for something a little more challenging? Are you a pro at the art of "Papier Mache"? Then this "Hatching Chick Bonnet" could be the craft project you have been looking for!  Grab the instructions here
 Do you have a sweet tooth? This hat is super cute, but I'm not sure how long it would hold up in the Aussie Weather!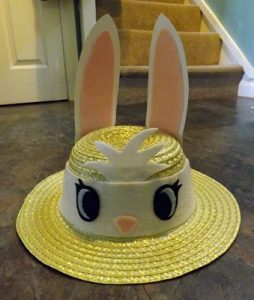 If you want to stand out in the crowd, and only have a hot glue gun at your disposal, then this "Rabbit Easter Hat" It looks like something that even I could master!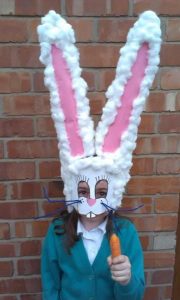 Feeling adventurous? Perhaps you could make this Easter Mask from The Organised Housewife! Grab the instructions over on their website here.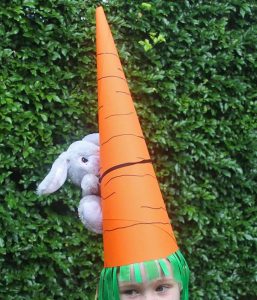 It's Fun! it's simple and it's sure to stand out from the crowd! Take a closer look here.
 Running short on time and craft supplies? This paper plate hat from Netmums can be made while you drink your morning cup of tea!
Our you could forget the bunnies & carrots and cover your hat's with Dinosaurs instead!
And if all else fails and you would prefer to spend your Saturday evening Drinking wine and watching Netflix, then you could always buy this Bunny Head from Kmart! Surely if it goes on your head it counts as a hat?
*note all images not linked to an original source were found on Pinterest.