Spring School Holiday Activities in Melbourne
Melbourne will be bursting with activities these September school holidays.
Check out our Guide:
1. Funfields Theme Park, Whittlesea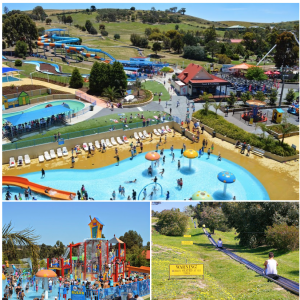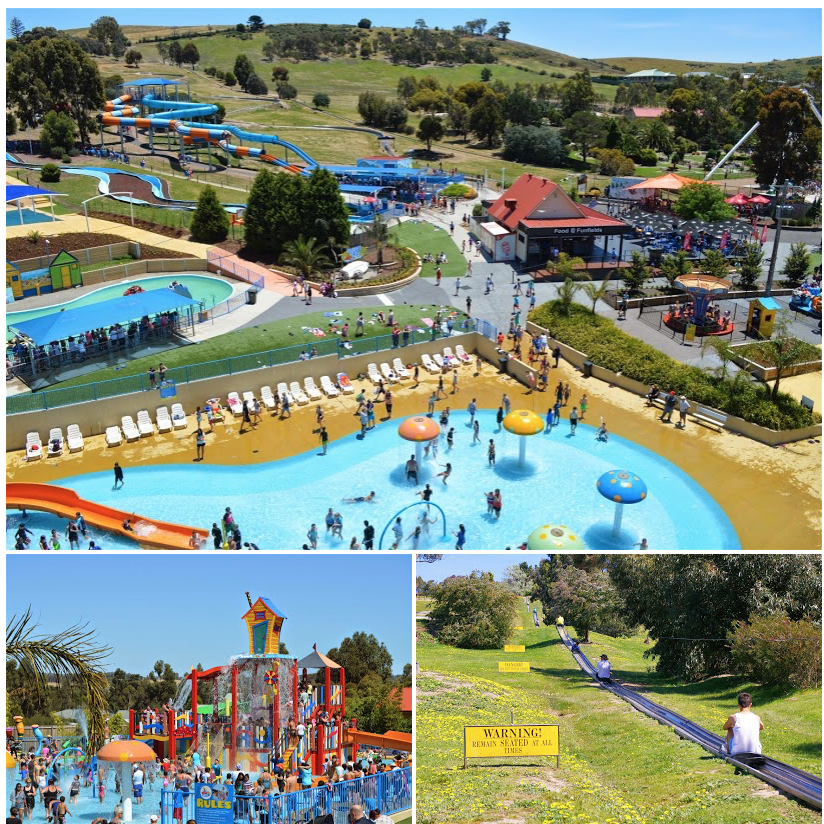 Small Ideas members receive 30% off your total booking
Funfields theme park is only 40k from Melbourne CBD and reopens its gates on 30 September! Small Ideas members can enjoy 30% off admission for the entire family!
2.Gumbuya World

Small ideas Members get 10% off admission
We are super excited to welcome Gumbuya World to the Small Ideas family, offering discounted entry to our members from 21 September! With the water parks reopening in time for school holidays this is a fun-filled day for the whole family!
3. Sea Life Melbourne Aquarium
Small Ideas members receive 2 admissions for the price of 1
Sea Life presents The Ice Age live shows and immersive activities program including two Ice Age 4D films (No Time For Nuts, and Dawn of the Dinosaurs), that screen daily during school holidays.
4. Dinosaur World, Tyabb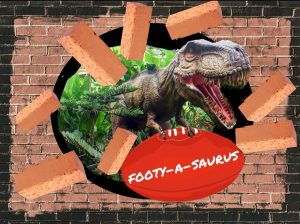 Small Ideas members receive 15% off family admission
Dinosaur World has reopened for the season. Come on down on Friday 28th September for AFL Grand Final activities all included in entry fee.
5. Luna Park, St Kilda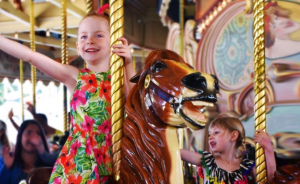 Small Ideas members receive 20% off unlimited rides
Luna Park will be blossoming these school holidays with the Carousel & Great Scenic Railway springing back into action! Also touching down to Luna Park will be The Famous Spiegeltent with a spectacular line-up of LIVE family and adult entertainment. During the day the children's entertainment includes 'Le Petit Circus' – a high-energy acrobatic kiddie delight and at night the fun will morph into adult entertainment including the fabulous Moira Finucane's Dance Hall – A Diva Carousel!
6. Amaze n' Things, Phillip Island
Small Ideas members get 20% off family admission
Who doesn't love a magic show? Amaze n' Things in Phillip Island are thrilled to announce that from Monday 24th of September to October 6th The Yagman will be performing 4 incredible magic shows daily beginning at midday.
7. Drop Off Programs include: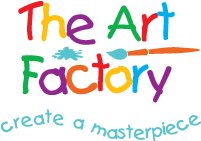 Small Ideas members receive 20% off classes
The Art Factory include a variety of classes and themes these school holidays at locations Malvern, Essendon &. Balwyn. For more information click here.
8.All Sports, Prahan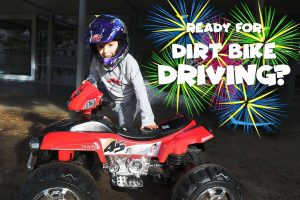 Small Ideas members receive 20% off 
All sports Prahan 20% off not many spots left check here to see availability appropriate for ages 2 to 12 years.
9. Kelly Sports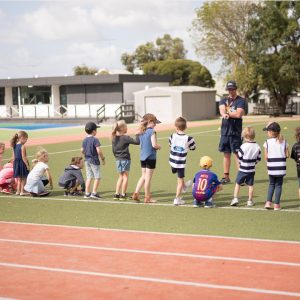 Small Ideas members receive 50% off
They are sports orientated for children 4-12 years old with a focus on fun, enjoyment and maximum participation. Children are encouraged, educated and entertained during the time spent with Kelly Sports. Sports involved include cricket, hockey, soccer, volleyball, baseball, footy, touch rugby, crazy games, circus, dance, gymnastics, ultimate Frisbie and many more.
10. Next Gen AFL Footy Clinic
Small Ideas members receive 20% off
Next Gen It was such a hit last school holidays these sold out. With new locations be sure to book and get your 20% off 2 full days making it one of our personal fav! Ascot Vale, Strathmore, Williamstown, Lower Plenty & Sunbury.
11. Base Camp, Nunawading
Small Ideas members receive 10% off classes & Free Entry to Play centre
Not only is BASE Camp Kids an amazing play centre, but they also offer classes including Bilingual sessions and a drop off service.
Book your little camper for a trial Bilingual (English / Chinese) Sessions where children learn Chinese through play.
Footy-inspired calico cushions, Scrumptious berry crumble, Fluffy slime and rainbow bubbles and lots more!
Sign up for our exciting September school holiday workshops with friends or join in our free activities. Advance booking required for workshops. Check out our website for more details. New afternoon workshops!
12. Aerobotics, Multiple Locations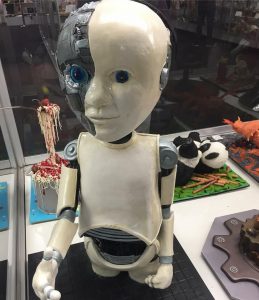 Small Ideas members receive 10% off Holiday programs & free session
Holiday Programs from 24 September till 4 October:
Kids make and program their robot from scratch, giving them hands-on experience in robotics and coding
They offer 2 courses under this program :
The Soccer Robot
iRobotics
Phone 1800 237 626 to book your holiday program.
13. Polka Dot Holiday Programs, McKinnon
Small Ideas members receive 25% off Holiday programs
Full day holiday programs from only $40…That is over 25% off
At a Polka Dot Holiday Program, your child can expect a full day of fun activities, with a different theme each day.  Activities for the day will be focused around that theme and will also include; face-painting, crazy hair styling, nail polish, games & dancing all under the mirror ball and disco lights. There is a movie shown each afternoon with our cushions set out. You can go off to work or have a day to yourself knowing that your child is having an amazing day, they always want to come back for more!
14. MSAC, Albert Park
Small Ideas members receive 25% off Holiday programs
Keep your school-aged sports fan engaged in healthy activity and feeling inspired to be their best! Our program gives children the chance to try a variety of sports and swimming in a non-competitive and all-inclusive environment. We encourage children in our program to try a new skill, step a little bit outside of the normal comfort zone and socialising under the supervision of our passionate and experienced Children's Programs team.
15. Race Party, Hawthorn East
Phone to book school holiday program & receive full day for $54
Calling all drivers! The Race Partys Drivers Club is gearing up for the next school holidays. Drivers Club is a five-hour racing and activities program designed for all ages skill levels. It doesn't matter if you're a seasoned slot car racing pro or a complete novice, the Race Party Drivers Club suits drivers of all abilities. Over 5 hours drivers will engage in high-speed slot car racing action and fun and interactive activities and quizzes.
Free entry and discounts to over 400 indoor and outdoor deals. All vouchers are ACCESSIBLE & REDEEMABLE through your mobile phone. Valid 12 months from time of sign up so you can sign up at any time!