Our Ten Favourite Easter Activities!
🐰 Hop to it! Easter Break is almost here and we have some Egg-xellent adventures for your family:
1.Melbourne Easter Show
Small Ideas members receive 20% discount off Easter egg hunt tickets.
Location: Dromana Estate from 7th to 9th April, 10am to 9pm daily.
Grab your family and friends , come visit us to experience all the food, fun and carnival you can handle over the Easter Long Weekend.
Join us for a fun filled day out with a wide range of children's activities, interactive demonstrations, roving entertainers, carnival rides, Easter Egg Hunts, cuddle the animals and much, much more!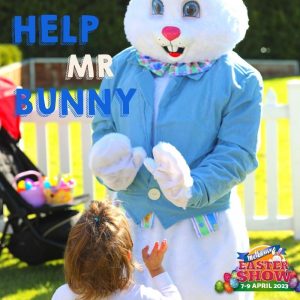 2. Funfields
Saturday 8thApril get Egg-xited for the biggest Easter Extravangza.
50,000 Cadbury easter chocholates to be found. The kids are divided by age group and can collect as many chocholates as their buckets can carry. Make sure they take their chocolate home and not eat before those rides!!!!
Small Ideas members receive $44 general admission for both children and adult tickets. If you wish to participate in the Easter egg hunt my members pay an extra $7 per child payable at the gate upon entry.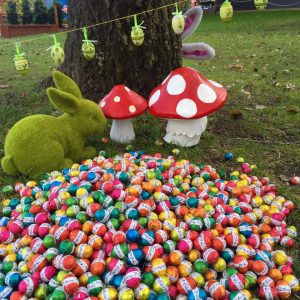 3. Luna Park
Get Egg-static 25% off unlimited ride tickets for Small Ideas members
'The Great Luna Park Easter Egg Hunt' happening on two days back-to-back.
Easter Saturday April 8 and Easter Sunday April 9.
Small Ideas members can book and come on the day with the discount but cannot go in hunts unless they pay full price. Don't worry you still get your unlimited rides plus meet the resident mad-as-mad Mad Hatter and the energetic Easter bunny acrobats bouncing and balancing their way around the park. It's high energy entertainment for all!
4. Boneo Discovery Park
Saturday 8th and 9th of April will be filled with family friendly entertainment and activities. The incredible butterfly kids enclosure and reptile show allow kids (and adults) to get up close and learn about the animals around us. Then kids will have an opportunity to create there own nature butterfly at our craft tent.
The fun continues with a spectacular magic show, jumping castle, mazes and giant games. The crowd favourite is a visit from the Easter Bunny and a giant easter egg hunt through the small hedge maze for our younger kids and our large wooden maze for the big kids.
The best part…all this is included in your standard park entry ticket. So gather your friends and family bring an picnic and enjoy a spectacular Easter weekend at Boneo Discovery Park.
Small Ideas members get 2 admissions for price of 1
5. Arthurs Seat Eagle
Small Ideas members get 20% off for up to 4 people
Be sure to come by over Easter weekend – there's fun face painting for the kids plus you may see the Easter Bunny hop past… with treats for everyone!
Friday, 7th April, Good Friday:
Easter Craft 11am – 2pm
Face Painting 11am – 3pm
Golden Gumnut Hunt All Day!
Easter Colouring All Day!
Saturday, 8th April, Easter Saturday:
Face Painting 11am – 3pm
Live Music 3pm – 5pm
Golden Gumnut Hunt All Day!
Easter Colouring All Day!
Sunday, 9th April, Easter Sunday:
Face Painting 11am – 3pm
Easter Craft 11am – 2pm
Golden Gumnut Hunt All Day!
Easter Colouring All Day!
Monday, 10th April, Easter Monday:
Easter Craft 11am – 2pm
Golden Gumnut Hunt All Day!
Easter Colouring All Day!
6. Kryal Castle, Ballarat – Unicorn festival!
Small Ideas members get up to 50% off family
Show dates : 7th April to 22nd April
7. Play Centre's
The Easter Bunny and easter scavenger hunts will happen at many of the play centre's listed on Small Ideas such as Lollipops Play centres. We include discounts to over 80 of them so check their Facebook page for details on what's happening.
8. Gumbuya World
Small Ideas members receive 10% discount on gate price for adult and child tickets. We have 40,000 eggs ready to hunt for!
9. Grazeland Spotswood
With extended hours and Easter Bunny visiting both Saturday and Sunday from 1pm to 3pm this is a great time to eat and play at Grazeland.
Small Ideas members receive 2 admissions for the price of 1
10. Local neighbourhood hunts!
For what's happening in your local area hop on to Melbourne playgrounds who have compiled a list of 25 Easter activities here is the link
https://www.melbourneplaygrounds.com.au/melbournes-best-easter-egg-hunts?fbclid=IwAR0mMK88If_qhEoCDOzImwQSwnAlPRBIAm0uOcIDPZo3W4VHzI0VKhBmTIs
Not a Small Ideas member yet? Purchase digital for instant access to over 500 deals valid for 12 months from time of purchase for just $38.45 here.