April School Holiday Activities in Melbourne
Wondering what to do with the kids over the April school holidays? Melbourne is bursting with activities and attractions to keep children busy and happy.
As seen on Channel 7 News there are plenty of ways to entertain the kids these School Holidays using Small Ideas.
Check out our Guide:
1. Sea Life Melbourne
Small Ideas members receive 2 admissions for the price of 1.
Peppa Pig activities will run through the whole month with Peppa herself plunging into the aquarium for daily meet and greets from Sunday 7 April to Sunday 21 April.
Keep a lookout for Daddy Pig, Mummy Pig, George Pig, Suzie Sheep and Rebecca Rabbit amid the regal blue tang, sea stars, flatback turtles and clownfish!
2. Day Out with Thomas, Queenscliff
Small ideas Members get discounted family pass
A day out with Thomas, Henry, Oliver, Salty, Sir Topham Hate and those troublesome trucks at Queenscliff station on 13th and 14th April. Two sessions available 10am and 4pm and Small Ideas members can pre book over the phone with your discount.
3. Luna Park, St Kilda
Small ideas Members get 20% off an Unlimited Ride Pass and FREE entry into the hunt!
Visit during the school break and everyone can enjoy the many attractions and swinging high on all the thrilling rides including popular newbies – Speedy Beetle, Moon Balloons and sweet mini- train Betty Choo Choo. Grab single ride tickets, or even better upgrade to Unlimited Ride Tickets and enjoy the excitement all day-long.
4. Amaze 'N Things, Phillip Island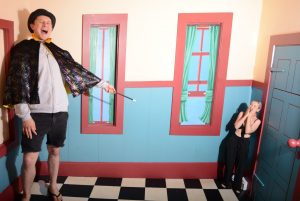 Small Ideas members receive 20% off your family entry
Fun, magic, adventure these school holidays at Amaze N Things Phillip Island. From Monday resident magician The Yagman will be performing incredible magic shows daily beginning at midday.
5. Dinosaur World, Somerville
Small Ideas members receive 15% off your family entry 
School holiday opening hours:
From Monday 8th April to Monday 22nd April (Easter Monday) we are open everyday for school holidays 10am – 4pm
6. Tesselaar KaBloom Festival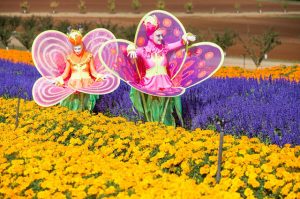 Small Ideas members receive 25% off your family entry 
Visit fabulous fields filled with millions of colourful blooms, plus see never before seen festival entertainment, enjoy fun activities and delicious foods. Open April 6 to April 28 Children under 16 free with a paying adult Tickets must be purchased online.
7. Legoland, Chadstone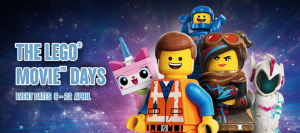 Small Ideas members receive 25% off your family entry 
Bring in your little one over school hols for the lego movie days. Meet emmet and lucy, escape the aliens, make a stop motion video and see all your fav characters in miniland Melbourne.
8. Funfields, Whittlesea
Small Ideas members receive 30% off your family entry for up to 5 people.
We're on the final leg of our 2018/19 season & we're OPEN EVERY DAY these Easter School Holidays from April 6 to our last day of the season April 22. See all our Rides & Attractions perfect for a fun family day out no matter what the weather is ⭐️
9. Movies
Small Ideas members receive discounted Movie tickets & candy bar
Introducing Dumbo…the Amazing Flying Elephant
An all-new adventure awaits you and your family with Tim Burton's Dumbo. Also in cinemas over school holidays are Wonderpark & Lego Movie 2.
10. Boneo Maze
Small Ideas members get 2 Admissions for the price of 1
Boneo Maze and Sand Sculpting Australia has teamed up with offshore cinema to bring you an outdoor screening of the Steven Spielberg classic Hook. Immerse yourself in the magic of Neverland with an illuminated walk through our Peter Pan sand sculpting exhibition, glowing with the enchanting lanterns of Lantasia lights.
Offshore cinema will be setting up their incredible floating outdoor cinema on our lake. Enjoy dinner in front of the big screen, with delicious food and bar available all night. Night mini golf will be available to add on.
11. Sovereign Hill, Ballarat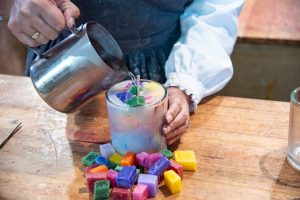 Small Ideas members get 10% off family admission
These school holidays we're exploring the working life of the goldfields. Re-live history and discover the lost trades with a range of exclusive workshops and free events that will transport you back to the busy goldfields of Ballarat.
Our daily program includes 18 scheduled activities, with something to interest everyone. There's coach rides, gold panning, a spectacular gold pour, underground mine adventures, theatre shows, and sweet making and musket firing demonstrations to name a few. Our costumed staff and volunteers are happy to pose for photos and welcome you into their shops, factories and homes.
12. Sand Sculpting, Riddells Creek
Small Ideas members get 1 Free Entry
sand art gallery last month if absolutely fun the best reviews going and the best fun at any sand sculpture adventure to date with Easter eggs everyday of the Easter weekend come see sparkles the unicorn and shine your light
13. General Public, Dingley

Small Ideas members get 20% off dining & discounted Bowling.
MONDAY MADNESS: 1 Game of ten pin bowling & 60 minutes unlimited arcade play FOR ONLY $30
CHEAP TUESDAYS: 1 Game of ten pin bowling and 45 minutes unlimited arcade play card is $25!
WACKY WEDNESDAY: That same figure of $30 will get you 1 Game of ten pin bowling & 60 minutes unlimited arcade play! OR KIDS BOWLING PRICE REDUCTION (1 GAME $8)
14. Enchanted Adventure Garden, Arthurs Seat
Small Ideas members get 1 Free Child saving $20.
No better way to have fun these school holidays than a family day at the best maze in Victoria.
There's mazes, small tube slide, zip lining, tree surfing, obstacle courses and lots for toddlers.
For older kids there's the bigger tube slides, tree surfing, flying fox and more.
All is included in general entry except tree surfing but there's plenty to do without that.
You can even pack a picnic and enjoy amongst the hedged mazes
15. Arthurs Seat Eagle
Small Ideas members get 20% off up to 6 people.
These school holidays we will be open daily from 10am.
Enjoy a picturesque gondola ride soaring to the highest point of the Mornington Peninsula then pick up one of our maps and create an afternoon full of exploring.
Located right next door is the Seawinds Gardens where you can settle in for a picnic surrounded by native flora and fauna. If you are looking for something a little more adventurous you might like to explore one of the many walking trails bordering the Eagle.
16. Hedgend Maze, Healesville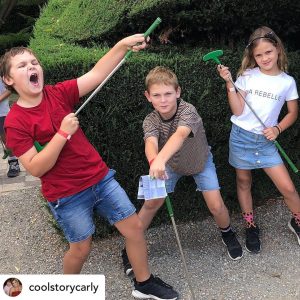 Small Ideas members receive 1 Free Entry
Wind down from the business of Term One as you enjoy a day out with your family these school holidays, running from April 6th until April 22nd 2019.  Enjoy all of the exciting attractions that Hedgend Maze has to offer, Plus unlimited access to our Laser Spork Skirmish.
17. JPark, Oakleigh
Small Ideas members receive 50% off weekdays & 20% off weekends
Just in time for school holidays we are excited to include the play centre that has it all. Indoor zip lining, rock climbing, trampolines, ninja courses, slides, play centre & discounted parties for our members!
18. Collingwood Children farm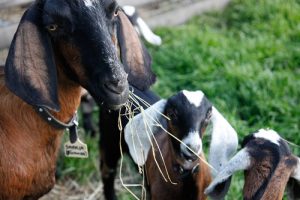 Small Ideas members get 50% off Family Admission and 2 for 1 meal at the Farm Café. 
Daily activities happening over school holidays but for something different why not enroll into being a farmer for the Day school holiday program.
Small Ideas customers save hundreds from different school holiday activities across Melbourne. Continue reading for our top picks for these Autumn School Holidays.
19. Chesterfield Farm, Scoresby
Small Ideas members receive 1 Free Child.
There's lots of fun to be had over school holidays included in your entry including meeting pigs and milking the cow. But if you want more why not enroll into their school holiday program just $13, enjoy fun farm activities, which are always a huge hit & may include sheepdog work, shearing demonstration, cow milking, and bottle feeding some lambs!
20. Otway Fly Treetop Adventure
Small Ideas members receive 20% discount
The fairies and elves are back these school holidays Search the forest to see who you can find. With two locations visit website and pre book your space.
21. Torquay Adventure Park
Small Ideas members receive 50% off family.
If you're looking for value for money and a fun day out these holidays then this is the place.
Play unlimited mini golf, use the paddle boats and canoes, explore the creepy volcano, get lost in the pirate ship maze, play on the playground, dig in the sandpit, play volleyball and quoits.
Small Ideas members get a family pass for $20 saving 50%!!  (2 adults and 3 kids) under 3 are free and it's open every day from 9:30-5:00
22. Toddlers & school aged children
Small Ideas now includes over 85 play centres. When your kids grow out of play centres make sure to head to our 'indoor activities' and 'outdoor activities' where you will find discounts on rock climbing, bowling, movies, mazes, leisure centre's and everything that appeals to school aged kids!
23. Base Camp Kids, Nunnawading
Small Ideas members receive 1 Free entry and 10% off all school holiday workshops.
There are loads of workshops and free activities to keep your little campers busy these school holidays. Book your kids and let them enjoy making and decorating cute calico cushions, making all sorts of slime in science workshops, and more!
24. Fighting Lyons, Essendon
Small Ideas members receive 20% off holiday workshops.
If you have the ultimate Ninja then you need to check this place out! Boys and girls absolutely LOVE this school holiday program and it is a drop off.
25. NextGen Sports Academy, Moonee Ponds & Lower Plenty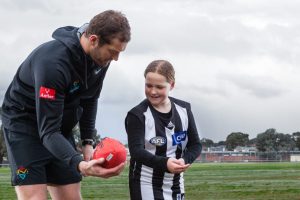 Includes 2 action-packed days of footy with special appearances from AFL players. Cost is under $70 for Small Ideas members for the full 2 days and includes healthy snacks and meeting  Tom Bellchambers (Essendon) Michael Hurley (Essendon) Jake Melksham (Melbourne) and Christian Petracca (Melbourne).
26. Tiny Chef, Essendon
Small Ideas members get 20% off school holiday cooking programs.
There are a variety of different cuisines happening this Easter school holidays and kids can take part in cooking classes, eat their creations and parents can watch nearby.
27. The Art Factory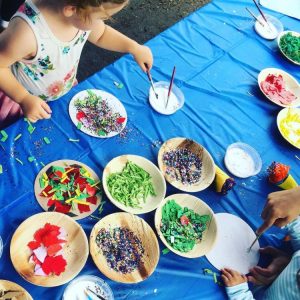 Small Ideas members receive 20% off school holiday classes.
You can drop kids off for a half day school holiday art class. There are options that are popular with both girls and boys to take a look at their website you could be going home with a stunning mosaic or other masterpieces.
28. Robotics & Coding
Small Ideas members get discounted Robotics
We often get asked about programs for robotics and tech so we have two school holiday programs for you to choose from with up to 30% off. Primarily Tech & Robotics.
29. Kelly Sports

Small Ideas members receive 25% off 1 Day at participating franchises.
This is a drop off for working parents, although my son had so much fun he wanted to go all the time! The upcoming holiday programs are action packed with sports, treasure hunts, modified games and activities to keep your children entertained throughout the school holidays.
30. Polka Dot, Mckinnon
Small Ideas members receive 15% off school holiday program.
With Polka Dot School Holiday Program, expect a full day of fun activities, with a different theme each day. It includes face painting, crazy hair styling, nail polish, games and dancing all under the mirror ball and disco lights. Your child will surely have an amazing day they'd want to come back for more!
31. Allsports, Prahan
Small Ideas members receive 20% off school holiday program.
Is thrilled to announce "The Singing Playground" workshops over these School Holidays. There is something on each day of school holidays so call to see which class interests your child's age and interests.
32. Merryl's Mosaic Classes
Small Ideas members receive 20% off school holiday program.
Plan for some creative fun and book into one of our fun activities at Merryl's Mosaics & Glass Studio. Suitable for children aged 4+ and can be accompanied by an adult if you wish.
33. MSAC, Albert Park
Small Ideas members receive 20% off school holiday program.
Holiday programs are the BEST here and include aquatics, sports, inflatables, and kids classes!
34. Zagames, Multiple Locations
Small Ideas members receive Free kids meal.
Andy's Antics is a children's entertainer who frequents the Zagames family friendly restaurants. He plays games, gives out prizes and the kids and adults alike love him. These school holidays he is appearing:
Zagames Boronia – Sundays from 6pm
Extra Appearance  Mondays 8th & 15th of April – 12pm-1:30pm
Zagames Berwick – Tuesday 9th & 16th of April – 12pm-1:30pm
Zagames Caufield – Wednesday 10th & 17th April – 12pm-1:30pm
Zagames Ballarat – Wednesday 11th & 18th April – 12pm-1:30pm
Free entry and discounts to over 500 indoor and outdoor deals. All vouchers are ACCESSIBLE & REDEEMABLE through your mobile phone. Valid 12 months from time of sign up so you can sign up at any time!